Tag Archive for 'Daiyousei'
??????????????

(Nicovideo)

?????????????????????????

(Nicovideo)
Edit: In unrelated news, this weekend I made this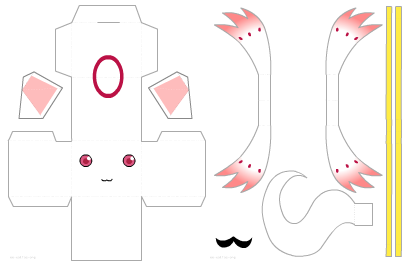 Today's videos post: Marisa version of Fukkireta, and then a two-part video involving Momizi and Chen, and then a bubble-blowing thing.
???????????????????????????

(Nicovideo)

????????

(Nicovideo)
The only basis for this very simple flash is the fact that "
Chirurgeon
" kinda sounds like Cirno because it has "Chiru" in it, and that is part of "Chiruno". That is all.
Okay so I have decided to transform characters into other characters, starting from EoSD. This one has Reimu, Marisa, Rumia, Daiyousei, and Cirno (without a proper loop).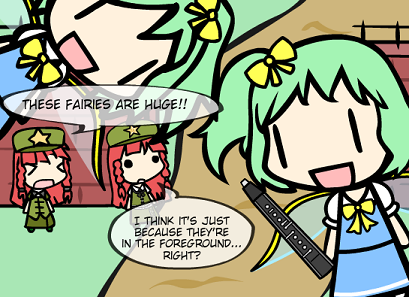 Added a revised version of
Daiyousei
to create.swf! Also added a crescent-shaped bullet and an EWI as objects, three faces (they're kinda just old ones, but looking in a different direction) as well as two SDM outside backgrounds. The extended arm objects are also colorable now, and I think I may have added or changed some other things that I don't remember. Well, some of the objects from last week are available as items now.