Here's yet another random spazzing cat, just because.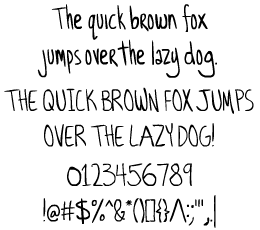 In other news, yesterday I wasted some time making
a font
from my handwriting using a trial version of
FontCreator
. I guess it might come in handy eventually, but it's also quite nifty to be able to type stuff and have it appear in your handwriting.
And in other news yet again, there's a new Nico medley. I wonder if I'm forgetting any other random news that could be included in this post. Probably not.